Obituary for James E. Hemenway
James Edward Hemenway passed away October 11, 2020 at the age of 83. He was a barrel chested, passionate and fun-loving man with a bellowing voice, and a strong faith in God. Of the many things that we can say about Dad, perhaps the best way to sum it up is that he honorably served our Heavenly Father, our family, and our country.

Dad entered the world on the 29th of August in 1937, born to Dallas and Katherine Hemenway, in Norfolk Nebraska. He was the youngest of seven. The country was still in the midst of the Great Depression and the circumstances of Dad's early years were a testimony to the hand of our loving Heavenly Father in the lives of the Hemenway family. These were troubled times where success in life and even survival demanded that people reach out and band together as families, communities, and as a nation, to love and support each other. Because of his mother's illness when Dad was born, his first seven years were spent in the caring and loving hands of his Aunt Juna and Uncle Floyd Steinberg. Juna and Floyd provided a nurturing home while his father Dallas and siblings were in the process of dealing with the adversity of their mother's illness and the daunting economic challenges of time.

Even at a young age, Dad felt the influence of the Holy Spirit. His strong desire to reunite with the rest of his family became evident when, at the age of 7, he made it known that he wanted to attend the same church as his siblings. As Dad grew, he developed a deep love for sports. No matter the size or shape of ball, he quickly learned how the game was played and developed the skills to excel. By his Freshman year in High School, Dad was a man in size and strength. That, along with his passion for competition, quickly led to success. It didn't matter whether it was the on the football field, the basketball court or the baseball diamond, he varsity- lettered all four years that he played. The love of team sports filled his young mind. And for the rest of his life, he continued to learn many of life's essential lessons, through his experiences playing, coaching, and officiating the games that he loved. He enjoyed sharing his passion of sports with others through his encyclopedia like ability to recall facts statistics and history of the different sports, the teams, their players, coaches, over his lifetime and beyond. He delighted in peppering in questions during a ballgame like "who did what, where and when" most of the time related to the teams playing, but often not.

Dad had another passion and that was education. His passion to further his education brought him to Omaha, a path many of his older sibling had taken already, where he enrolled at Creighton University. Though Dad himself was new to city, he was not alone, having older brothers and sisters who had already taken a similar path from the farm to city. Not alone but perhaps a little lonely, his heart's desire was to find and share his life with a soulmate who had similar inclinations. Thus, Dad made the fateful decision to accept the opportunity for a blind date with a "beautiful young city girl" as he has often said. These two young people from slightly different backgrounds were brought together through a mutual acquaintance. On July 4th, 1955, Dad and Mom met for the first time. Dad and Mom quickly fell in love and contrary to Dad's original educational plans and those in their family who advised against, they decided that they wanted to get married. This change in plans would alter his course from Creighton to enlisting in the Army Reserve, with the intent of building a future with Mom, with the hope that, once he finished his basic training and active duty time, they would be able to somehow carve out a future together. This 6-month detour of active service for his country would grow to a 31-year commitment to faithfully serve our country. It was not always a straight line path, with changes from Army to Air-force and then to the National Guard and multiple associated reenlistments, but it was an honorable path.

After returning from his 6-month active duty in the Army, Dad would work at various jobs, all the while, setting money aside for his and Mom's future together. After an 18 month engagement, Dad and Mom, who was working just as hard for her part, to plan and sew the dresses for their wedding, were married, on the 5th of October 1957, at St. Mary's church, in Omaha. Dad and Mom were young, in love, and had boundless energy. So as far as they were concerned, anything was possible. 9 months later, the fruits of their union were realized. And they were blessed with their first child and again plans were altered and adjusted. Two had become three and the young couple were now parents.

Dad, as in other challenges he had faced in his early life, was determined to be a good provider for his young and quickly growing family. Initially he and Mom had moved back to the family farm with their first child on the way however after the baby arrived, they decided to return to Omaha. There, Dad could continue his education while still working. In Omaha, Mom also could be close to her family. Dad initially spent time as a machinist at Vicker's, then as bus driver, and ultimately found work in the meat packing industry.

As family grew, Dad's ability to juggle school and work proved to be very challenging. He found success with the meat industry first as QA at Swifts, then landing a role are manager with Wilsons. However, in 1974 the meat packing industry in Omaha began to struggle and when his employer, Wilsons, decided to close their Omaha facility, Dad and Mom would need to alter their plans, again, and move the family to East Dubuque Illinois for a new management position with Dubuque Pack. Then again with another closure in the fall of 1981, he took a position with IBP and moved once again back to Nebraska. In the midst of all these changes, Dad was a hard worker and tried always to be fair. As a result, he was well respected by his co-workers no matter where his career brought him.

Dad and Mom's strong love for each other and their faith in God's tender mercies sustained them, in their marriage, as they successfully raised 6 children—children who mirrored his passions and her patience. Then came a day when all the children were off seeking to make their own way, and Mom reminded Dad of their "old plan", the plan that they made together many years before, the plan to complete his education. So, with their children grown, Dad put in his notice at his job and they packed their belongings and headed off to enroll as a fulltime student at Wayne State Teachers College.

Certainly, there were other couples living on campus, but as grandparents, they stood out from most of the dormitory tenants, especially, when their grandkids would come to visit. Mom for her part had a job in Sioux City and would commute daily some 90 miles round trip. For the next 2 years Dad threw himself into his studies and at the not so young age of 47 accomplished a personal goal that he had set for himself some 28 years earlier. With one mission completed and a teaching degree in hand, Dad looked for the opportunity to apply it. After years of dutifully working at jobs that were sometimes less than fulfilling, Dad now had a career doing something that he truly loved to do--sharing his passion for learning and coaching with young people. He began his teaching career in the small community of Campbell Nebraska and taught there for 7 years. The teaching position in Campbell afforded him the opportunity to not only teach but to coach athletics. He coached boys and girls track, 6-man football and girls' basketball. Due to a decision to consolidate schools in the county the schools future became very uncertain. With the immanent school closing, Dad decided again to risk a move and put his recently acquired master's degree in administration to work. He accepted the role as a K-12 Principal in Junction City, Kansas. Sometimes times you can knock out of the park, and sometimes it's a swing and a miss. The principal position was a great learning opportunity and worth the try, but it just wasn't a fit. Dad and Mom after that 1st year decided not to seek another. They chose instead to spend a year away from teaching in California with their son Tom and daughter-in-law Tash and their children. Hmmm… Stay at a not so great job or spend some time working on your Mojo in sunny California with your grandkids? That was kind of a "no brainer". After a year, Dad was now recharged and ready to get back into teaching. He returned Omaha to restart his teaching career with OPS first as a long-term substitute then eventually a full-time position at Nathan Hale Junior High for the next 7 years, retiring, sort of. He loved teaching so much that he continued to substitute for four more years. So, after 31 years in the military, 28 years in meat packing industry and 18 years teaching he spent the rest of his golden years as soulmate and life partner of that beautiful young city girl that he met, on the 4th of July.

He is survived by his loving wife Margaret and their 6 children Jim Hemenway, Tom Hemenway, Mary Hemenway Reiva, Ron Hemenway, Jerry Hemenway, and Marty Hemenway.

To send flowers or plant a tree in memory of James E. Hemenway, visit the Tribute Store.
Previous Events
Visitation
Bethany Funeral Home
8201 Harrison Street
La Vista, NE 68128
VIGIL SERVICE at 6 PM
Mass of Christian Burial
St Bernadette Catholic Church
7600 S 42nd St
Omaha, NE 68147
Cemetery Details
Location
St Mary Magdalene Cemetery
5226 S 46th St
Omaha, NE 68117
Memorial Contribution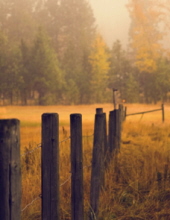 Thank you for sharing your
memory of James
Provide comfort for the family by sending flowers or planting a tree in memory of James E. Hemenway.
No thanks, please don't show me this again.