Obituary for Donna Gail Everley
Donna Gail (Sheldon) Everley passed away in Omaha on the early morning of Tuesday, October 13, 2020 at the age of 86 years.

Donna was born June 15, 1934 on her parent's farm southeast of Wilsey, Kansas. She was the daughter of Charles Ezra Sheldon and Edith Gwen Hutchinson Sheldon.
She was the second child of Charles and Edith. Her brother, Charles Ward, was born January 12, 1931. As a child she was called Donna Gail but later adopted the use of her middle name, Gail, which was also her Grandfather Sheldon's name.

When she was three years old the family sold the farm and moved to Wilsey where her parents purchased and operated the Wilsey Drug Store. She started school at the Wilsey Grade School and attended first and second grades there.

During the summer of 1942, they moved to Herington, Kansas where her father delivered Coca Cola for the local bottling plant. They lived at 402 Wyatt Street about half a block east of "D" Street. It was later determined by their mothers that Donna Gail and her future husband, Hal Everley attended the same vacation Bible school that summer although neither one remembers it. The Everley's lived at 804 North D Street. Little did they know what destiny had in store for them some 14 years later.

That fall, Charles was hired by the Missouri Pacific Railroad and the family moved to Hoisington, Kansas where Gail started the third grade at Roosevelt Elementary School. The railroads were vitally important during World War II as gasoline was rationed and automobiles and tires were almost impossible to obtain. Most military troops were moved by train and Gail remembers being at the station to greet her father or see him off as he pursued his job of brakeman on the "troop trains."

Following World War II , steam engines on trains evolved to diesel powered engines and the jobs of many railroad crews were eliminated including her father's. The Sheldon family moved to Alva, Oklahoma where her father became a salesman for the Alva Electric Company. Gail attended half of the fifth through 7th grades in Alva. In 1948 the family moved to Wichita, Kansas where she enrolled in the eighth grade at Hamilton Junior High on South Broadway. They lived at 1201 E. Mt. Vernon Road in Southeast Wichita. In 1952 she graduated from Wichita East High School where she was active in swimming and earned an athletic " letter" both her junior and senior years.

After high school graduation, Gail went to work for the Wichita Credit Bureau and that fall enrolled at Wichita (State) University. She continued to work part-time at the Bureau during the school year and full time during summers until she graduated in 1956. She earned a Bachelor of Arts degree with a major in foods and nutrition and a minor in marketing.

While at the University she was active in Independent Student's Association and was named that group's "Sweetheart" in 1954 (?) and also represented them as a candidate for the University's homecoming queen that same year. She was active in the Home Economics Club, Kappa Phi, a club for Methodist women, and was a member of the "Wheaties" pep squad.

During the summer of 1954 she met her future husband, Hal Everley, on a blind date arranged by a mutual friend, Stanley Larson. Hal was also a student at the University, having been discharged in 1952 after serving four years in the U.S. Navy. They continued to date and announced their engagement shortly after Gail's graduation in June, 1956.

Hal and Gail were married on August 11, 1956 at the Zion Methodist Church in Wichita by Reverend L.C. Campbell. Hal's brother, Lawrence, served as best man and Gail's college friend, Wanda Jean Darling Turner was matron of honor. Following the wedding ceremony a reception for family and friends was held in the basement of the church. After a honeymoon trip to Kansas City, Missouri, they made their first home in a small one-bedroom brick duplex at 930 South Ash Street in Wichita. Neighbors living in the other side of the duplex were Carl and Ruth Smock. Their friendship continued during the years that Hal and Gail lived in Wichita. Later, children of both couples were childhood friends.

Gail was hired as a home economist/lighting consultant for Kansas Gas and Electric Company immediately following graduation. She was immediately sent to General Electric's "Nela Park" for special training in lighting. She then designed lighting and wiring layouts for custom built homes, a free service provided to KG&E customers. After two years, the lighting program was disbanded and she became a home service consultant where she promoted electric household appliances, performed at cooking schools and called on customers with questions or problems with electric appliances. One of the highlights was weekly appearances as guest cook on KAKE-TV's "Ethel Jane's Open House" where she prepared recipes on live television.

She became a full time homemaker for about 18 months following the birth of their son, Michael Scott, on Jan. 23, 1960. During her temporary "retirement" she worked part-time demonstrating General Electric small appliances and training store personnel in various retail venues.

In August 1961 she was hired by The Coleman Company, maker of various camping equipment including the famous Coleman lantern. She first worked as a payroll clerk which turned out not to be a good fit. After several months she became the editor of the company employee magazine, "The Coleman Spot-Lite." As a staff of one she wrote the articles, took any photographs needed, designed the layouts and did whatever was necessary to publish the monthly publication. During her tenure, it grew from a 4 page newsletter to a 16-page magazine. She left Colemen in December, 1999 when the family moved to Omaha, NE. where Hal was promoted to branch manager of ADT Security Systems,

She and Hal purchased a home in the Ponderosa area of Ralston, NE, a suburb of Omaha. Shortly thereafter she went to work at the Omaha Chamber of Commerce as editor of their membership newsletter, The Omaha Profile .

In 1973 she left the Chamber of Commerce to work for Hinky Dinky Supermarkets as "Helen Davis", home economist and director of consumer relations. She answered customer questions via a telephone "hotline", and hosted Helen Davis "Happenings". The job was a good blend of both Gail's home economics education and journalism experience as she wrote food columns for the newspaper and published foods and nutritional brochures and recipes for distribution in all 47 stores of the Hinky Dinky chain, located in 3 states (Nebraska, Iowa and South Dakota).

Early in 1980 the Hinky Dinky chain was sold and the "Helen Davis" position was eliminated.
Gail had been pursuing a license in Real Estate but before she could locate a job in that field, she was offered a position as Public Relations Director at The College of Saint Mary
located in south central Omaha.

In the fall of 1980 she became responsible for producing all of the printed materials for the college, planning and implementing all advertising, and promoting publicity for the private catholic women's college associated with the Sisters of Mercy. She remained at the college until 1989.

Later that year she joined the commercial sales office of The Trane Company and remained there until her retirement in 2001.

Taking advantage of her free time in retirement, Gail painted ceramics, played the organ and was and avid reader. Having always enjoyed swimming, she went to the pool several times a week, over a period of more than 10 years, for lap swimming and water aerobics.

She is survived by husband of 64 years, Harold (Hal) L. Everley; son, Michael (Maribeth) Everley, grandchildren, Adam (Elaine) Everley, Angela Everley; great-grandchildren, Jared, Jordan, Kylee, Kelcee and Josie; brother Charles Ward (Phyllis) Sheldon, nephews and nieces.

She was preceded in death by parents, Charles and Edith Sheldon.

To send flowers or plant a tree in memory of Donna Gail Everley, visit the Tribute Store.
Previous Events
Service
Bethany Funeral Home
8201 Harrison Street
La Vista, NE 68128
Cemetery Details
Location
Omaha National Cemetery
14250 Schram Road
Omaha, NE 68138
Memorial Contribution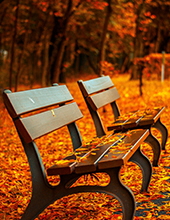 Thank you for sharing your
memory of Donna
Provide comfort for the family by sending flowers or planting a tree in memory of Donna Gail Everley.
No thanks, please don't show me this again.