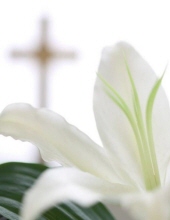 Obituary for Lois Annette Anderson
Lois Annette Anderson "Ann" passed away peacefully the morning of Monday, March 23, 2020 at the age of 87 years.

Ann was preceded in death by her parents Albert and Alma Johnson and brother Allan Johnson.

She is survived by husband Richard Anderson; children Denise Curry (George), Cheryl Rudeen, Mark Anderson (Jayne); grandchildren Anna Curry, Megan DeSimone (Joe), Julie Curry (Pat), Andy, John and Sam Rudeen, Ben Anderson (Abby) and Paul Anderson; great grandchildren Adon and Ruth Anderson.

Ann graduated from North High School and Iowa State University with a degree in Early Childhood Development. Ann was a homemaker and was dedicated to her children and grandchildren. She was a lifelong member of Messiah Lutheran Church in Ralston and loved her circle friends. Ann was an aid at Seymour Elementary School working with special needs children. She loved to golf, knit, read and spend time with her family. Ann enjoyed summer family vacations at Lake Okoboji and annual Arizona golf trips with Dick.

Many thanks to the Fountain View Cornerstone staff for their special care of Ann. Private Family Burial.


Memorial Contribution